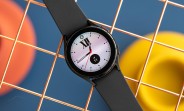 Samsung posted its best smart wearable quarter ever thanks to its move from Tizen to WearOS. And WearOS enjoyed its best quarter thanks to Samsung.
Per Counterpoint's report, in Q3 WearOS' market share soared to 17%, up from 4% in Q2 and 3% in Q3 of 2020 – mainly due to Samsung's move to the platform in 2021.
Apple retained its position as market leader in Q3 but lost 10% of its share over the same quarter in 2020 due to the Apple Watch Series 7's launch being pushed to Q4.
Looking at Q3 of 2021, compared to Q3 of 2020, Samsung has pushed Huawei off the second spot and Amazfit was…