An Excellent Example of Determination and Independence … Muhammad Yousuf Waheed
"Shaoor o Idraak" Book No.6, Talk about "Hafeez Shahid Number"
Comment: Muazzama Shams Tabreez (Rahim Yar Khan)
Moderation is also the teaching of Islam and the spirit of sociology. But for some time now, modern media has been gaining popularity. It has taken hold of people's precious possessions, "time", in the same way that gas accidentally spreads in a room consumes oxygen and makes life difficult and even more difficult.
There was a time when the tents were set up, it seemed to be sitting, it was muddy. The day's activities were mentioned. He used to listen to stories and anecdotes from young and old, in which experiences and the essence of life were narrated. Serious and humorous tests were used to convey the message and to relieve the fatigue and anxiety caused by the busy schedule of the day.
But in modern times, mobile phones have empowered people sitting side by side that every member of the group is engaged in acquisition outside the district. The homeless are all engaged in hiding. And at the same time convincing more than one audience that
We forgot everything but we did not forget your love
٭٭٭
The aspirations of human beings are like made machines
They are also dreams. Friendships are also dreams
The pen, the book and the reader have suffered the most in all these scandals. Content on any topic can be found on the Internet. Therefore, the search for writers and the lack of writing on the spot has become a gift of this speed, not only that, but the age of book reading has become a thing of the past. Because all kinds of writing are available in colorful fonts on small, medium and large screens. Of course they are based on logic but they are playing their role in discouraging the reader and for 3 to 5 years everyone wants a good, new and better mobile phone but not a book and if someone reads something There is also only immediate and heady when Habib Ahmed Siddiqui said:
Oh my love, this is a waste
We don't even feel the loss
You are reading any literary, corrective or any other type of text in any format on any screen. It is based on one or another book. Because according to a common understanding definition, every written thing is called a book. And if there is no book, then you will have a screen for "water without fish" but there will be no script and You will have the same consumption and statement of the heart.
There is a trophy in such a situation. There are people who sacrifice their body and mind for the sake of this basic need. They travel from village to village, searching for new and old writers, along with worksheets and pens, and making frequent meetings to ensure that the stagnation of the pen can be turned into a movement. Muhammad Yusuf Waheed is one of his prominent personalities.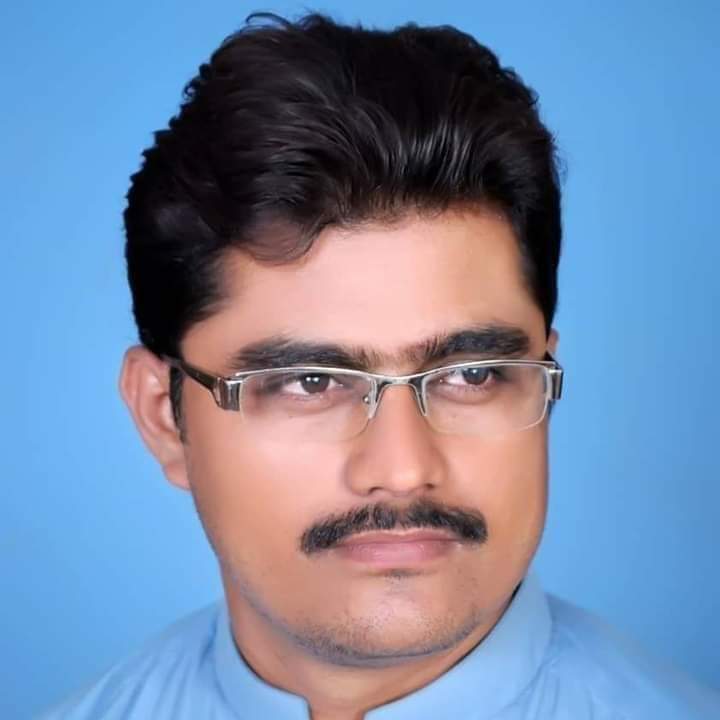 One of the most beautiful memories of our childhood is to choose the best doll 3 seconds before our time and fortunately that time was memorable for festivals, fairs, festivals, weddings and weddings where restrictions like today. No, but the freshness and maintenance of socializing, rituals and other similar social values were present. The bazaar used to be decorated every day and our teachers used to take us with permission from my mother. The purpose of this introduction was only to tell you that Muhammad Yusuf Waheed, whom we have heard before Babajan. However, his tastes, thoughts and literature were appreciated by the book "Khanpur Ka Adab" and "Shoorwadrak" No. 5, "Haider Qureshi Golden Jubilee Number".

By making the service of literature a duty on themselves, these writers, who work day and night, encourage action in such an effective way that if you refuse to show it. If you complain about the situation, they will say look at me. When it comes to resource constraints, you will gradually outline your resources. If you cry for the worthlessness of the people, you will get the answer. Only he should be good, honest and lively.
Yeah Al that sounds pretty crap to me, Looks like BT aint for me either. And the best sketch that comes to your mind. They fit and fit well into his clean, clear and realistic frame. What impresses us most about Muhammad Yousuf Waheed is his habit of encouraging. For which they use every possible method and even use new means. Yes, but there is one thing in it that makes them give us 5 out of 5 marks. That is their sincerity and selflessness. They also feel the lack of time intensely and make others feel the same.
We often wonder how step by step discouragement, poisoning, sarcasm, cold-bloodedness and many other negative attitudes of the same tribe continue their good deeds and make things easier for others. Going to do stuff. Respect and be honored, is the Muslim principle of the universe.
Sultan-ul-Aashiqeen was the 7th Annual Urs Day of Khawaja Ghulam Farid and we had recited two poems of Manqabat in the presence of Khawaja Ghulam Farid that Baba Jan had said that Please write a comment soon. We read Bismillah and after completing the commentary we completed the remaining poems of Manqabat. A few poems of Manqabat are offered to the readers so that they can be quoted and handled.
The greatness and importance of the attribute of sincerity has been highlighted in the Holy Hadith by saying Al-Amal-ul-Niyat. Muhammad Yousuf Waheed is rightly rich in sincerity. There are also rich people in the circle of friends and circle of influence. They look very happy and happy when they find a ray of hope and earnest effort to achieve the goals they enjoy in their music and then they refresh themselves and travel for the achievement of new goals.
We would like to conclude that it does not take long to believe in hard work, love, sincerity, passion and determination by looking at the magazine "Bache Munn Key Sachey" and "Muhammad Yousuf Waheed".
A Ustad Hafeez Shahid, the creator of six collections of poetry and collections of poetry: "Before the End of the Journey", was a great poet with sensitive, delicate thoughts and vision. His poetry is the essence of developmental experiences that promote peace, love, harmony and positive attitudes. There are serious poets who are offended by fanatics and negative attitudes. Hafeez Shahid is seen teaching love in the form of a sermon in his speech. Hafeez Shahid has summed up the bitter and sweet ups and downs and experiences of life in his poetry. Life will be easier and better if we want to benefit from these experiences.
Hafeez Shahid's words contain many guiding principles of life. Hafeez Shahid strongly dislikes laziness and sloth and likes wisdom and courage. He teaches his readers to face the situation head on. Teach them to love their soil and their homeland. Purpose Hafeez Shahid's complete speech is like an Imrani scripture. Muhammad Yousuf Waheed has earned the honor of performing an important duty of moral, literary and literary friendship by bestowing the unpublished speech of Hafiz Shahid.
The latest issue of "Shoor o Idraak","Hafeez Shahid Number" is an excellent and unparalleled endeavor. Hafeez Shahid's unpublished speech in the issue which has been compiled by editors Muhammad Yusuf Waheed and Sadia Waheed under the title "Hasil-e-Ghazal". I heartily congratulate the Editor, Assistant Editor and all the friends of "Consciousness" on this scholarly, literary and historical achievement and pray for further progress, success and prosperity.