Attock (Dr. Shuja Akhtar Awan / Special Report) A special function was organized at the Government of Pakistan National Command and Operations Center Islamabad in which certificates of appreciation were distributed among the officers of prominent districts in Corona Vaccination during the year 2021. Tribute was paid to his struggle.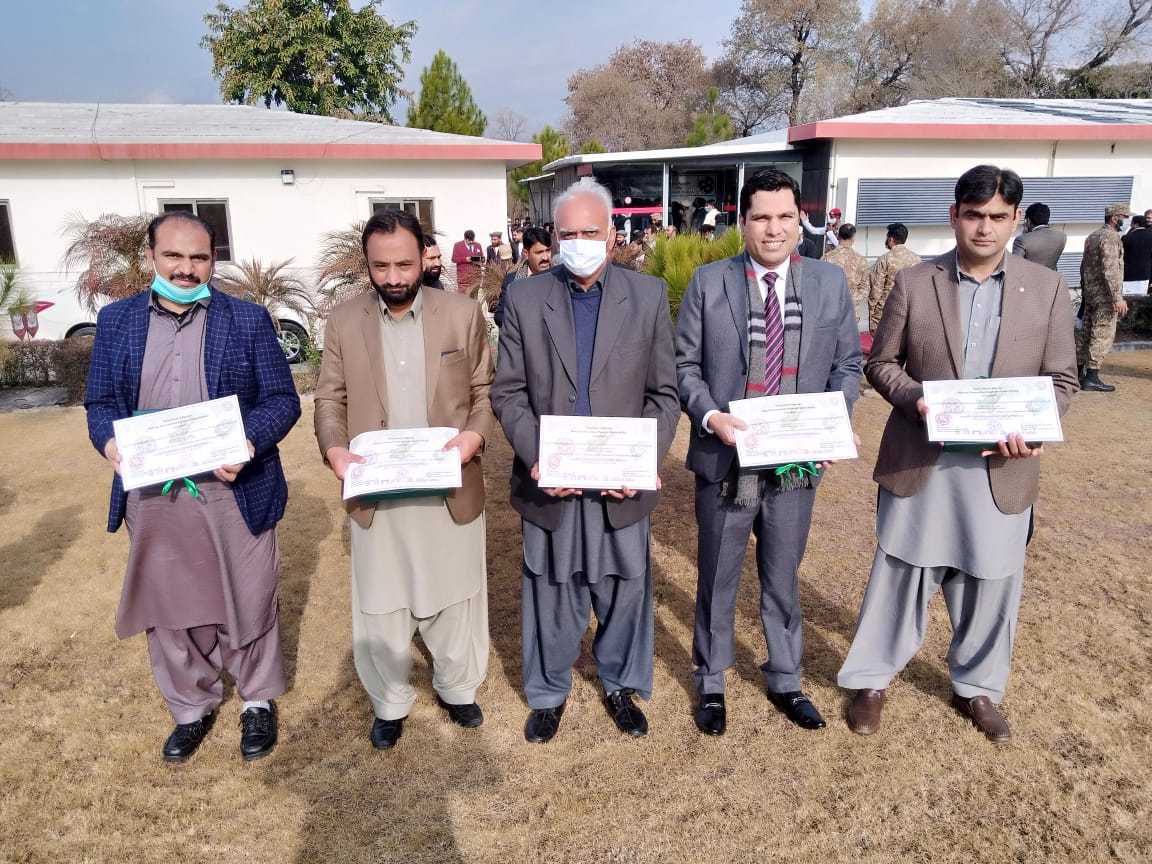 National Coordinator NCOC Major General Muhammad Zafar Iqbal distributed special certificates of appreciation to the officers of District Health Authority Attock for their outstanding performance. Among them were Deputy Commissioner Attock Imran Hamid Sheikh(District Health Authority Chief), CEO Health Attock Dr. Mohsin Ashraf, Mr. Muhammad Farhan, Tanveer Ahmad Khan Muhammad Zeeshan and others. And he praised the performance of Attock district۔
It should be noted that in the Corona Vaccination Campaign, Attock district is one of the few districts in the Punjab province in which the vaccination rate is high and the credit for this success goes to the heads and workers of the District Health Authority who worked tirelessly day and night. As a result, they have successfully eliminated corona vaccine and are continuing to do so.