Layya (Maqbool Zaki Maqbool) The land of Layya , Bazm Hasani Literary Society. Under the auspices of Bazm e Shafqat, a literary session was held this evening with Hamraaz uchvi, a well-known teacher of Urdu and Seraiki. Leading Urdu and Seraiki poets of Layyah land participated in this meeting۔
The meeting was chaired by Syed Raza Kazmi. Special guests Syed Arish Gilani, Abdul Qudoos sajid, Younis Khan Buzdar,Shamshad Hussain Sarai, Mohammad Ashraf Darpan. And guests of honor. Sheikh Khurram Tariq City President Popular Party Layyah Zia Anjan Seraiki. Riyadh Natiq Aashiq Hussain Aqib Sohail Khokhar ، While the guests of honor were Sheikh Khurram Tariq City President PPP Layyah Zia Anjan Sاraiki, Riaz Natiq, Ashiq Hussain Aqib, Sohail Khokhar.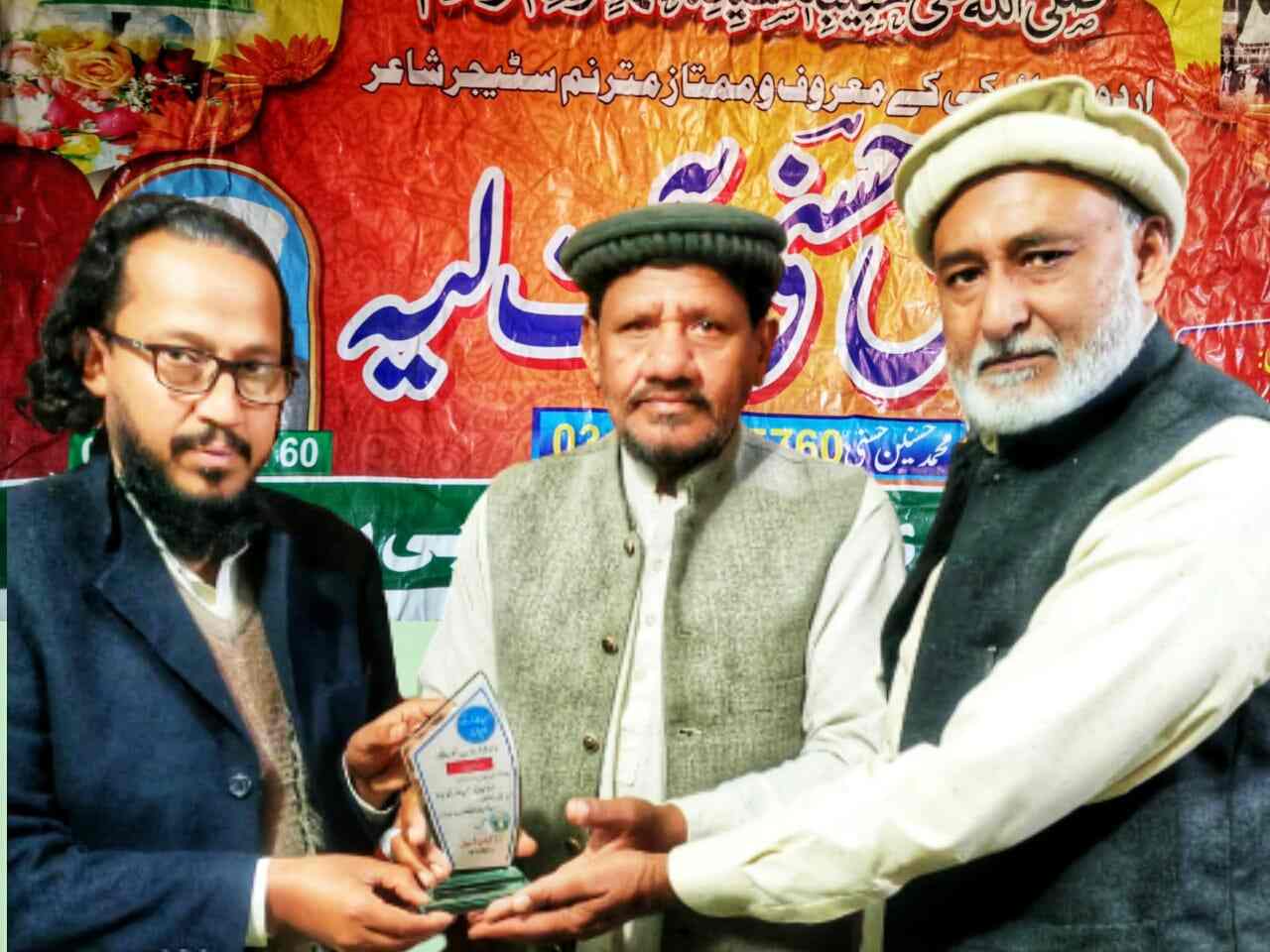 Poets
Syed Raza Kazmi, Hamraz Achvi, Abdul Abdul Qaddos Sajid. Muhammad Ashraf Darpan, Sadiq Hussaini, Arish Gilani, Shamshad Sarai, Younis Khan Bazdar, Shafqat Abid, Zia Anjan, Ashiq Hussain Aqib, Muhammad Shafi, Bilal Bhatti, Qamar Jafari, Arjumand Asi, Irfan Fani, Saifullah Majid, Riaz Natiq and Jameel. Abdul Latif Qamar was the stage secretary.
Founder Bazm Hassni Adabi Sangat Sadiq Hosni Presents Best Performance Honorary Award To the guest of the evening Hamraaz Uchvi Qadri.